We want you to be Totally Stoked with your new sail and we will do all we can to help familiarize you with your sail. Please feel free to call our toll-free information hotline (8:00AM - 5:00PM PST everyday) if you have any questions about rigging or mast/sail compatibility.

Our goal is to offer the ultimate customer support and we are pleased to offer you our Totally Stoked guarantee. If you are not 100% satisfied with your Ezzy Sail, you can return it within 30 days for a full refund, even if it has been used. Full warranty details are enclosed with each sail. Please call first to discuss your situation, and to obtain an RA number if necessary.


The Ezzy craftsmanship warranty:
We stand behind our sails wholeheartedly. The materials and workmanship are the finest in the industry, therefore we can offer a great warranty. Following are some of the details:


Lifetime warranty on workmanship:
This covers defects in seams. Our unprecedented quality control procedure of rigging every sail before it leaves the factory ensures that the sails are going to have smooth taping on the seams, uniform stitching throughout, and going to perform the way David Ezzy designed them to.


One year warranty on materials:
This covers defects in the materials.


Ezzy International's warranty covers the original purchaser of the sail:
Purchaser must have sales slip from a qualified dealer. Damage caused by neglect or abuse of the sail is not covered by the warranty.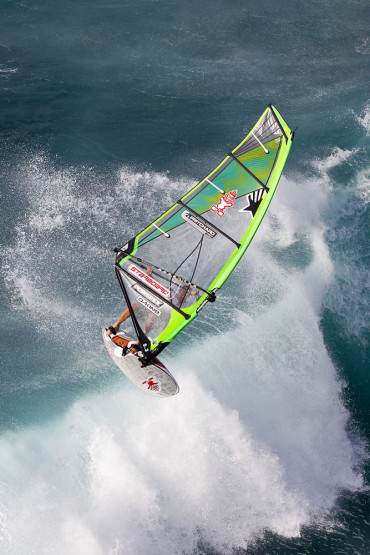 Kevin Pritchard on the 2013 Panther Elite